You know that feeling that you just want someone to come home to? The pleasure of opening the door to a four-legged friend who just wants to play, and cuddle is immeasurable. That is all part of dog ownership or becoming a pet parent.
Finding the right dog for your lifestyle is key.
Are you an outdoorsy, active type? Love to run, kayak and hike? Consider a young Labrador or Lab-Mix as your companion.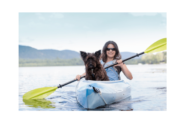 More of a Netflix and chill family?
Consider a Greyhound. Believe it or not while these athletic dogs do need exercise curling up on their dog bed with their family in view is a favorite activity.
Have and family with kids, and need an interactive, bubbly kind of pup?
Think about the Beagle breed. These dogs usually love to play and are generally low maintenance in terms of grooming.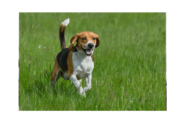 Once you have decided on the type of dog that is right for you, there are some other key decisions to make. Here is a quick checklist to think about and some in depth evaluations on a few of those points.
Which Veterinarian will you use for routine visits? Where is your closest Emergency Veterinary Hospital?
Dog Food – based on your dog's breed and level of activity, you will need to choose a good quality food. For treats and extra is you can check out some recipes here.
Which family member will be responsible for walks, feeding, and general care? Hopefully, you can divide these tasks up!
Training – young dogs may need a class to get them started on the right track. You can find puppy kindergarten classes online, or even a trainer who will come to your home. Remember usually, dogs learn quickly, but humans often need to practice consistency. Everyone in the family should be on the same page.
Pet Insurance – a key point that could impact health decisions during your pet's lifetime.
Do you really need insurance for your pet? Is it worth it?
Beyond the routine costs of owning a pet… from food, supplies, grooming and vet visits, being prepared for unforeseen accidents or illness is essential responsibility of pet parenting
Pet Insurance in many ways is similar to your own health insurance plan, often reducing your costs or covering all costs. To really understand it, let us take a look at the types of policies.
Accident Only- This covers only injuries caused in an accident or injuries/ bites via another animal. It basically takes into consideration unexpected health hazards.
Time-limited- This policy underlines the cost budget of the current 12 months of expenses related to the health of your pet. After the fixed period, you will be stated for the further amounts.
Lifetime- This premium policy goes as its name. With time-to-time renewal, it will cover all the medical costs during the course of your pet's life. All the injuries will also be quantified in this.
Maximum Benefit- This policy provides you with a pre-set amount to cover per condition. There is no time defined unless you reach the end budget of your plan.
Some policies offer to cover the wellness program of your pet. They will reimburse you for preventive care, like vaccines and maintenance like nail trimming.
Whatever you decide, before you make a commitment, make sure to read the policy carefully and compare the benefits of different companies.
The Benefits of Pet Insurance
Peace of mind- Knowing that medical costs will be covered should something happen is a big relief.
Choosing a pet over income- With the protection of a policy in place, you don't have to make a hard choice between your pet's health and your budget.
Better treatment- You can afford upgraded and advanced medical facilities for your furry friend.
Access to preferred Vet- Pet Insurance policy allows you to choose any suitable doctor you esteem for your friend.
Supplementary benefits-Many policies include the coverage of supplemental supplies or even costs surrounding recovering a pet that has been lost.]
Good luck on your journey to find your new family member! We hope this quick guide has helped you to consider how a new pet can enhance your life. And, how you can best care for your pup by choosing the right food, providing proper training and how to choose a pet insurance policy. Remember to be happy and love a dog!