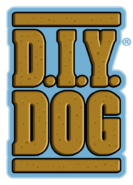 DIY DOG of Sarasota is a Do-It-Yourself  dog wash (and full-service grooming), located at 3585 Weber Street, Sarasota.  You can reach them at 941-702-0263.   Bring your dirty dog to this sparkling clean dog wash and enjoy using the raised tubs for easy access.  You'll be supplied with Shampoo, Towels, and Dryers at DIY DOG of Sarasota.    Need a hand?   Professional groomers are on site too.    Start with a basic Roxy's In-And-Out package for $14.00 or go full on spa treatment with mud, mineral or a salt bath   For a peak at the full menu, check out this listing.
Skip the hassle of bending over the bath-tub to get your dog clean and enjoy the convenience of our raised tubs.   Bigger dogs step right in and little dogs rest on a raised platform for their bath.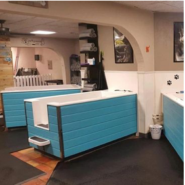 You'll leave with a happy and clean dog with no mess at home.  Have questions?  Give us a call  941-702-0263 or send an email.
Happy to answer any and all questions!  We are a locally owned, and operated small business with a love of dogs and our great community.