This year marks Bayside Pet Resort's 9th year in business. The celebration struck a festive mood and friendly staff greeted visitors to the property at 8154 N. Tamiami Trail.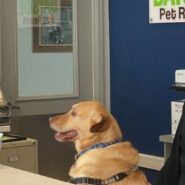 The fully renovated "doggy hotel" also offer accommodations for felines.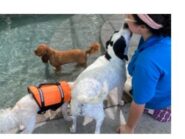 Pet guests can take advantage of amenities like swimming and playgroups. Both activities are always supervised, and participants are encouraged to show their love to their human pet pals.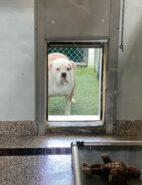 Enhancements to the multiple suite offerings include an indoor-outdoor option for those who choose to spend time outside.
Visiting dogs were treated to some icy refreshments with Doggy Ice Cream.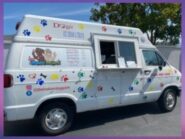 A fitting celebration for a small business who came to our area 9 years ago to serve the pet community. Since then they have added two more locations, one in Osprey and the other in Lakewood Ranch.
Bayside Pet Resort has not only grown their business but has also helped the local non-profit community over the years by donating tens of thousands to groups like The Humane Society of Sarasota County, Satchel's Last Resort, and The Easter Seals Society. Congratulations!