Read More Local Dog News
---
Dining With Your Dog?
If you're looking for dog-friendly restaurants, check out our Doggie Dining Directory Here!
A dog friendly park means …

All dogs at dog-friendly parks must be kept on hand-held, maximum 6-foot leash and under the physical control of a person at all times.Dogs are not allowed in playgrounds, on beaches (with the exception of
Brohard Beach Paw Park
), fenced athletic fields, or other designated play areas, off trails, in park buildings, or concession facilities. Other non-dog friendly areas may also be identified within individual sites, and will be clearly marked.
Dogs may not be tied to trees, tables, shelter facilities, even when owners are present
It is the responsibility of each dog owner to bring appropriate pet waste bags; pet
must be picked up and disposed of properly. Dogs must be well-behaved at all times.
County, City & State Parks
Our community is continuing to expand the locations and we will update as we learn of new places. Please also let us know if you know a park that is not on this list or if you have a request to add a park by emailing [email protected] Remember these parks are "dog-friendly" which means dogs are allowed on leash.
All parks are Sarasota unless specified as Venice, Englewood, Nokomis.
Arlington Park
2650 Waldemere Street
Bayfront Park
2 Marina Plaza
Bird Key Park
200 John Ringling Blvd
Centennial Park
1059 North Tamiami Trail
Curry Creek Preserve- west side only
1075 Albee Farm Road, Venice
Gillispee Park
720 Osprey
Indian Beach
South end of Bayshore Boulevard
Ken Thompson Park
1700 Ken Thompson Parkway
The Legacy Trail
Trailheads – Entry Points:
Culverhouse Nature Park in Sarasota
Osprey Junction in Osprey
Laurel Park in Laurel
Nokomis Community Park in Nokomis
Oscar Scherer State Park in Nokomis
Patriots Park in Venice
Historic Venice Train Depot in Venice
Lime Lake Park
202 N. Lime Ave
Nathan Benderson Park
2500 N. Honore
Myakka River State Park
13208 State Road 72
Oscar Scherer State Park
1843 South Tamiami Trail
Patriots Park
800 Venetia Bay Blvd, Venice
Payne Park
Adams Lane & US 301
Phillipi Estate Park
550 South Tamiami Trail
Every Wednesday from 10-2, Oct-April, Farmer's Market is dog friendly
Red Bug Slough Preserve
5200 Beneva Road
Skip Stasko Park
2101 Scenic Drive, Venice
Sleeping Turtles Preserve, North side only
3462 Border Road, Venice
Stoneybrook Nature Trail
McIntosh & Central Sarasota Parkway
Sun Circle Park
Indian Beach Sapphire Shores Neighborhood
Stump Pass Beach State Park
900 Gulf Blvd, Englewood
The Venetian Waterway Park, Venice
Urfer Family Park
4000 Honore Ave
RESOURCES – A quick reference guide for low cost or emergency dog care
---
Animal Ambulance and non-emergency transport
Vet Care Express specializes in providing both emergency and non-emergency transport for pets throughout Manatee and Sarasota counties in Florida. Call Cheryl to reserve your ride 941-592-5131, [email protected]
---
Poison Control
Animal Poison Control Center – ASPCA
Is available 24 hours a day, 365 days a year. If you think that your pet may have ingested a potentially poisonous substance, call (888) 426-4435. A $60 consultation fee may be applied to your credit card. http://www.aspca.org/pet-care/poison-control/
---
Resources for Low-Cost Care
Animal Rescue Coalition provides low cost spay and neuter services for income qualified families. To schedule your pet for free or
low-cost spay/neuter, call:
Sarasota County 957-1955 ext. 4
Manatee County 749-5842
www.AnimalRescueCoalition.org
Humane Society of Sarasota County
A full service clinic offering spay, neuter, heartworm treatment, and most other traditional veterinary services.
1090 North Tuttle Avenue
Sarasota, FL 34237
941-364-3605
Find them on online at Hsscclinic.org
Humane Society of Manatee County
Low cost spay and neuter regardless of your
location or income.
Call 941-747-8800 ext. 302 for details
Shopping for your PUP!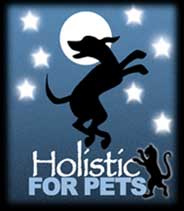 Holistic for Pets carries a wide variety of all natural dog and cat food, frozen raw products, treats, supplements and toys! Whether you have a brand new puppy, or an adored senior dog, Holistic for Pets has a full complement of natural products.
In Sarasota: 5411 Fruitville Road – Sarasota Crossings Shopping Center – Right Off Fruitville Road Near I75 – Phone 378-4267
In Bradenton: 5770 Ranch Lake Boulevard (in the Walmart SuperCenter Plaza) . Phone: 753-7297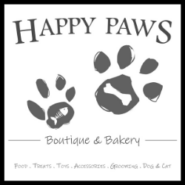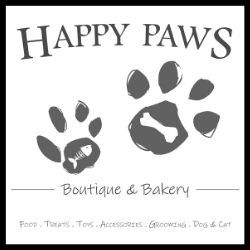 Stocks all natural dog foods, and fresh baked treats! Experienced groomers keep your dog looking and feeling fresh.
Located at 8278 Bee Ridge Road in Publix Plaza, that's East of I-75 near the Bee Ridge Extension. Call 941-377-9663.