3951 Woodmere Park Blvd, Venice (off Jacaranda, near Highway 41)  Click here for the map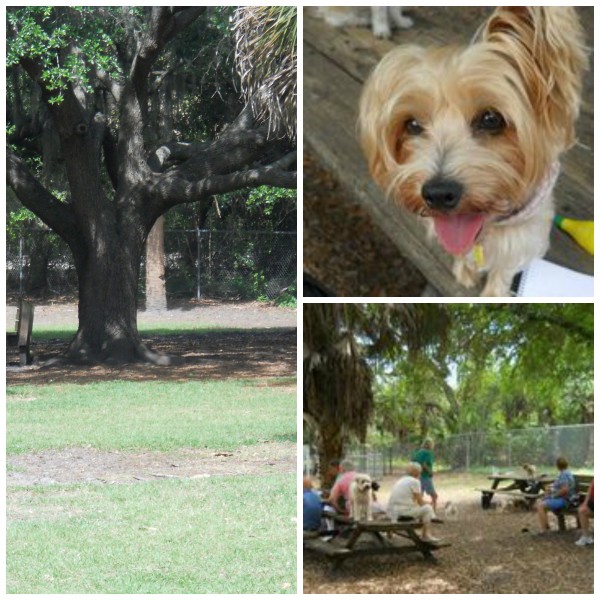 The Basics:

 SIZE – Very large area for big dogs and good size area for small dogs (20# or less)
ENTRY –  only one double gated entry that leads to both small (20# or less) and large dog parks,
confusing extra entry gate to small dog size
LANDSCAPE – mixed shady with trees and sunny areas
SHELTER – covered shelter in big dog park, not in small dog side
SEATING – benches and picnic tables
WATER– drinking/clean up station in main park combined
RESTROOMS – permanent restrooms a short walk down the road
Additional notes:  Short, scenic walk over a small bridge to get to the dog parks. Beautiful setting with dense trees around the perimeter.   Be careful!  The gate is a bit loose gate with gaps between the large and small dog side.  On leash walking paths nearby.
Is Woodmere Paw Park your favorite Park?    Become a friend of the park  – click here here!

"If a dog will not come to you after having looked you in the face, you should go home and examine your conscience." ~ Woodrow Wilson