Unleash the Power of Pawzitive Wellness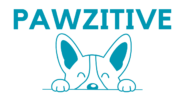 At GetPawzitive, we take great pride in producing our premium products locally using only the freshest, highest-quality ingredients. Our natural, whole-ingredient product line is carefully crafted using USA-grown hemp CBD and science-backed ingredients like New Zealand green-lipped mussels and functional mushrooms, allowing us to help keep your best friend happy, healthy, and strong.
You will find our treats where fine pet products are sold, or on our website.
Drop us a line at [email protected], to chat about your pet's specific needs!