This month, the Sarasota Dog community is bidding farewell to a long-time friend and supporter of dog rescue, Joe Houle.
If you visited Red Bug Slough or Lakeview Paw Park in the last 10 – 15 years, there's a good chance you met Joe and his Labrador Retrievers. Retriever as plural, because in the time that we knew Joe, he and his wife Diana had first fostered and then adopted at least five different dogs – at different times.  Sam, Winston, Shadow, Teddy, Cooper, Sugar Bear were all the very best dogs -and lived their best life with them.  
Shopping, boating, chasing the ball , swimming, heading to the park, and dining out were all activities their Labs came to expect and enjoy.  They deserved it and Joe and Diana enjoyed every moment of sharing their lives with the pups.
Working with Florida Labrador Retriever Rescue was a passion for Joe.  He attended events, handed out materials and evangelized on the wonderful characteristics of the breed.
It hurts a lot to say goodbye to Joe, but it helps immensely to remember all the good he did for dogs.  The joy and caring he and Diana brought to their four-leggeds showed in their exuberance and wagging tails.  
To Diana, we love you and we are here for you, and your current foster, Buddy, a black Labrador just now through heartworm treatment.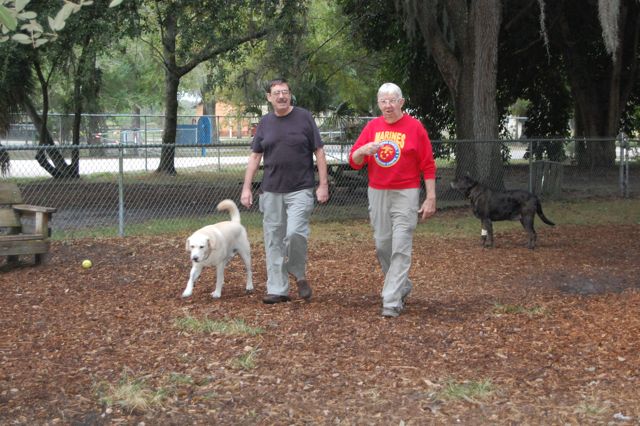 And to Joe, thanks for everything you did.   We'll see you at the park.