The Sarasota Dog meetup has been gathering dog lovers for more than 12 years! We have more than 2700 members in the main group, and 750 in the Small Dog Group. Are you a member yet?
Signup is free, and easy. Just visit https://www.meetup.com/SarasotaDog/ and you are will be in the main group. Have a small dog? We've got you covered with the Small Dog group.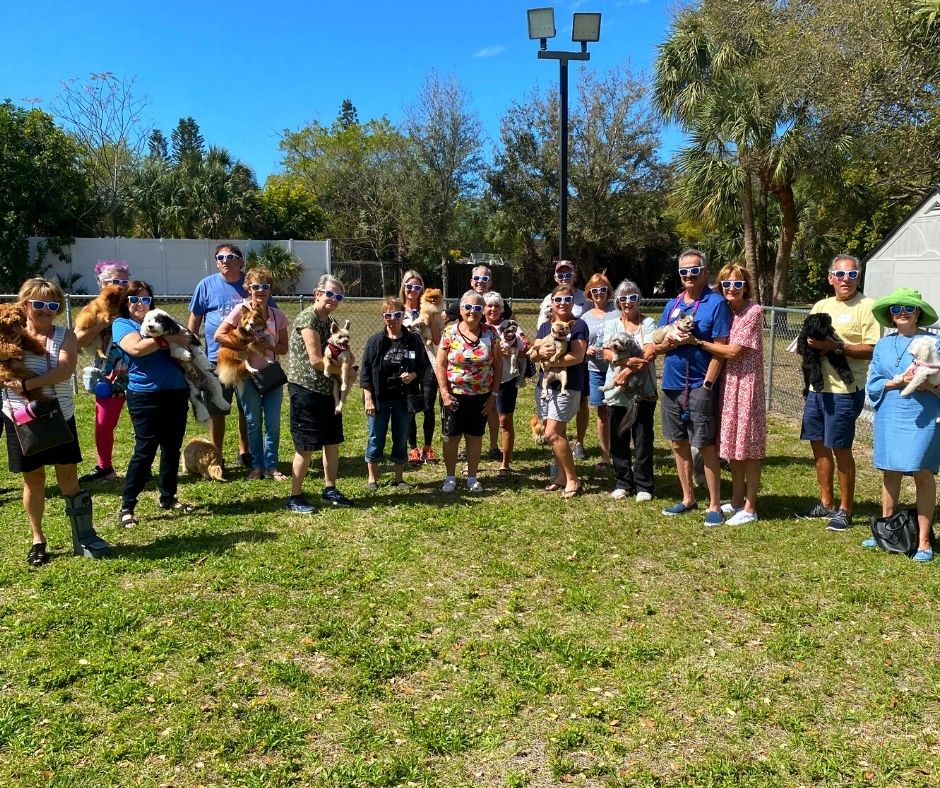 Usually we get together once a month to say hello and let our dogs socialize at parks and dog-friendly spots. It's a fun way to meet the best kind of folks – dog lovers!!! When you visit one of the links above you'll be able to see pictures from previous meetups, we've done hikes, parties, fund-raisers, costume parties and have had expert lectures and classes. More of those are coming up, as well as some fun new ideas. By the way, if you have an idea for a meetup we are all ears! Just drop a note to [email protected], and we'll add it to the list. Our next meetup? Saturday 4/16 at the brand new dog park – 300 Bay Street in Osprey from 9:30-11:00. We hope to see you there!
If you haven't used this site, SarasotaDog.com your life is about to get way easier. We've created an online matrix, for all things dog. Whether you are looking for a boarding facility, a groomer, a trainer or just where to get healthy food and treats you'll find those resources in our Doggie Directory. The best part is that all of these businesses are people we know personally or have used for our dogs and recommend.