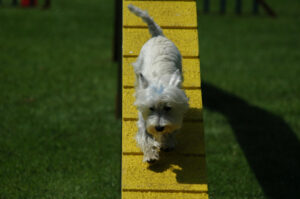 If you've ever been interested in Agility Training for your dog – we've got the 411 for agility training in Sarasota – it's fun, and its not about competition – its about bonding with your dog.
Come out, get some fresh air, meet other like-minded dog owners at Ocean Wolf's Agility classes.
Stay tuned for tomorrow's post with some live action shots of every day dogs doing amazing things.