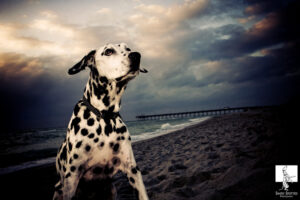 Kim Butler of SimplySpottedPhoto.com talked with our Rover Reporter and shared some of her inspirations with us.  If you are not familiar with Kim's amazing work, there are a few of our favorites here.
Indiana was Kim's home turf, she's a Purdue Grad with a Major in Communications.  Since moving to Sarasota, she's focused on pet portraiture.  I asked Kim which came first the Dalmations or the love of photography, and she let us  know that she's been taking pictures since high school.   All three of Kim's dogs are rescues.
Most of the sittings that Kim does are in the animal's home.  "I like to work with the pet where he or she is most comfortable, to cut down on distraction and to be able focus on personality of each animal".  Kim was raised with horses and dogs and really has an affinity for companion animals.  "If I could do this work for free- I would".  How great that she can pursue her passion with such stunning results.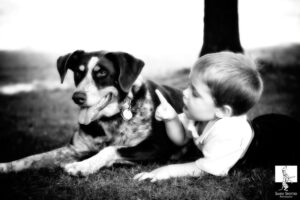 A typical session with Kim to photograph your dog is about 90 minutes from which she will reap a few hundred images.  After culling these down, Kim will share just the best shots with her clients via an on-line photo gallery for futher editing.  Your final image might be an 11×14 print or something more exotic like a customized print on metal.  "It's all about the client and what their design sense calls for" Kim told us.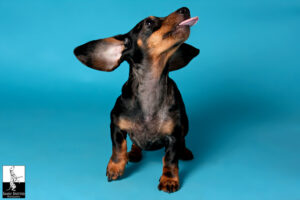 If you'd like more information about Kim's work, visit simplyspottedphoto.com.