Perfect day for the beach today and dozens of dog lovers thought so too!  The sand at Brohard Paw Park seemed much softer with few pebbles too.   We romped, played with frisbees, swam and met new friends in Venice.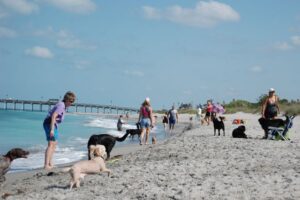 The Saltwater Cafe staff was very kind to our pups and the food was great!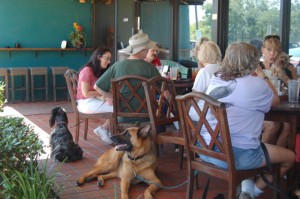 Note to seafood lovers, the fried calamari was incredibly crisp, and Raw Bar Sampler plate was delectable.  You can't beat the lunch time burger for $5.99.
Thanks to everyone for coming.  If you haven't joined our MeetUp group yet, you sign up here, and join us next time!
Here are the pictures from the beach . . .
[nggallery id=40]