Kane's Furniture a longtime local business is opening its doors to pet lovers this weekend to benefit the Humane Society of Sarasota County.  From 11-3, dogs and their people are invited to a meet and greet with pet business owners and enjoy special treats along the way.  The Madhatter Photo Gallery will be taking pictures, Pixie Painting will offer face decorating with paw prints, Jeanine's Professional Dog will offer tips and advice for training your dog.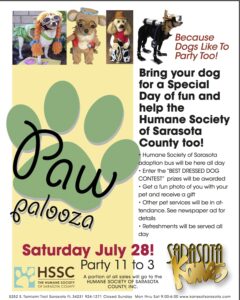 If you've ever wanted to have a conversation with your dog, an Animal Communicator might be in order.  Wendy Cooper will lend her special talent to your dialog and let you know exactly what your pup is thinking about.  Homemade treats for you and your pet and unique custom pet furniture will also be on display.
Don't forget to pick up a copy of Sarasota Pet Magazine's Cookbook!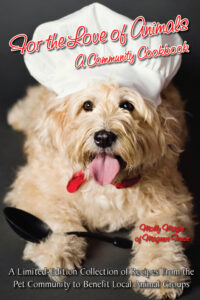 Filled with easy to make local favorites, this cookbook makes a great gift -but also benefits local rescue.
Kane's will be donating a portion of its sales to the HSSC for the day.  Attendees are asked to bring a donation for the shelter, dog and/or cat food, treats or toys would be most appreciated.
Find Kanes at 5252 S. Tamiami Trail