By Farrel Hansen
Meet sweet Lady Keno. She's a beautiful female Labrador Retriever / German Shepherd mix. I've loved every single animal we've had a chance to meet but Keno here…she is a special girl. She looks at you with those big beautiful eyes of hers and it just makes your heart melt. We didn't want the photo session to end!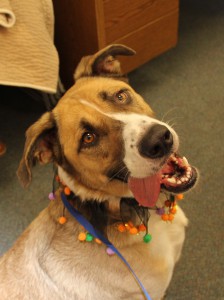 She is spayed and as you can see she has tan and white coloring. The staff believes she is around 3 years old. She's a new girl on the block but we don't expect her to last long. Keno is a lady on her leash and knows sit and shake, too.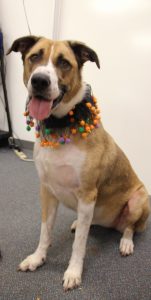 This lovely girl is pretty mellow, as she likes short walks. Keno enjoys laying in the sun, soaking up the rays when she can. She would truly be the ultimate canine companion in any home. Hurry into Sarasota County Animal Services at the end of Bee Ridge Road, east of I-75 by Rothenbach Park, or call 941-861-9500 for more information.