This Saturday the Sarasota Dog Meetup group will be romping and playing at the Lakeview Paw Park!
This park has ample space for both large and small dogs, water and usually is stocked with bags. The Sarasota Dog Meetup group meets regularly to socialize our dogs, meet other like-minded people and to enjoy the dog-friendly restaurants in the Sarasota-Bradenton area.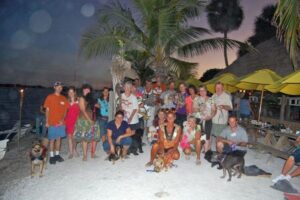 In the fall, we'll be offering some classes – as a part of our Wag and Learn series to help dog lovers learn more about nutrition, behavior and all aspects of living with their four-legged best friends.
Joining the SarasotaDog Meetup online is secure and membership is free. Hope to see you and your dog at a get-together soon!