Plans are now being formed to create a whole new look and feel for the downtown Sarasota Bayfront. Some great ideas are in play including a butterfly garden, walking paths and more.
To our surprise there is no mention of amenities for dog people and their furry companions. Downtown Sarasota is extremely dog-friendly with many al fresco dining options for folks who don't want to leave their dog at home. And, several hotels even had special dog packages. A dog park on the Bayfront would be a welcome addition for visitors and locals alike.
We need to let the planners and decision makers know that dog lovers are an important part of this community. Here's a link to the survey asking for ideas and recommendations BayFront 2020 Survey.
As you review the survey, you may select any of the suggested ideas that you like, but please be sure to add Dog Park as an idea for the planners. There is box to click titled OTHER, do that and then add Dog Park.
For more information about the planners, visit Sarasota Bayfront 2020.
SarasotaDog.com covers local news and events of interest to dog lovers. If you are looking for a trainer, a veterinarian, a groomer or daycare just point your browser to SarasotaDog.com for trusted resources. Every retailer or service provider on our list is one that we have personally used for our family dogs and would highly recommend.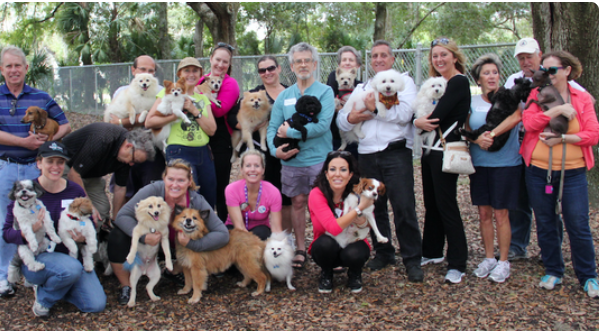 If you are looking to meet new people that are dog-friendly … Check out the SarasotaDog meet up group. We are now in our 9th year with over 100 meetups under our belts and more than 2000 members. Gotta small dog? We have you covered with the Sarasota Small Breed Dog Meetup – you'll find us here.