German Shepherd and Labrador—sounds like a great mix, right? Well you couldn't find two dog breeds that are more different, with the German Shepherd being shy and guarded with strangers, and the Labrador being a big, friendly goofball with everyone. Bred together they make an interesting breed that is loyal, loving, and protective.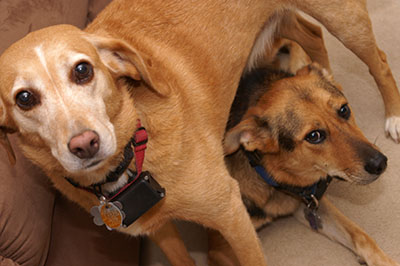 Physical Traits
Size & Weight: The size and weight of Labrashepherds varies, depending on which parent the dog favors. Typically, they weigh between 70-100 pounds, stand at 20-24 inches at the shoulders, and can be either long or stocky.
Coat & Color: Labrashepherds have short to medium-length, soft double-coats that tend to shed often. Most have predominately black coats due to the Lab's dominant color gene, but they may also be brown or tan. Some have white or tan markings on the chest and legs.
Life Expectancy: 10-12 years
Temperament
As with any mixed breed, it is difficult to know which personality traits will be most dominant in any given dog. However, both German Shepherds and Labradors are highly intelligent, ranking 3rd and 7th in the Brightest Dogs Test developed by Stanley Coren, so you can count on a smart dog that requires lots of mental stimulation. Both breeds are also extremely loyal, so Labrashepherds make for great family companions that are wonderful life-long pets.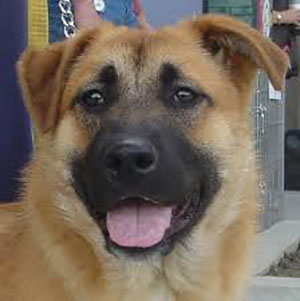 Wags
Make great family dogs, and do well with children.
Their deep German Shepherd bark and fierce Labrador loyalty make them great watchdogs.
Their high levels of energy make them lots of fun for the active family, as they will participate in just about any sport that you will!
Yelps
Labrashepherds shed heavily, especially during spring and fall, and they require lots of grooming.
Labrashepherds are high energy dogs that require lots of exercise to keep them out of trouble, and are not suited for apartment living.
They gain weight easily if overfed or not given enough exercise.
They require proper training and socializing at an early age.
There are lots of Labrashepherd puppies and adult dogs at animal shelters and rescue groups who are waiting to find their forever homes. If you'd like to adopt a Labrashepherd, please check your local animal shelter.