If you know Julie, you know that she loves to cook, and that she also loves dogs!
Tuesday's are treat days with Julie and this week she created a super-easy recipe that is fun to make and good for dogs.
Lucky for us, and the dogs, Cheerios were BOGO at her local market. With those, she paired berries and yogurt and then a quick trip to the freezer and voilà! A delicious treat in minutes.
Here's the recipe straight from Julie: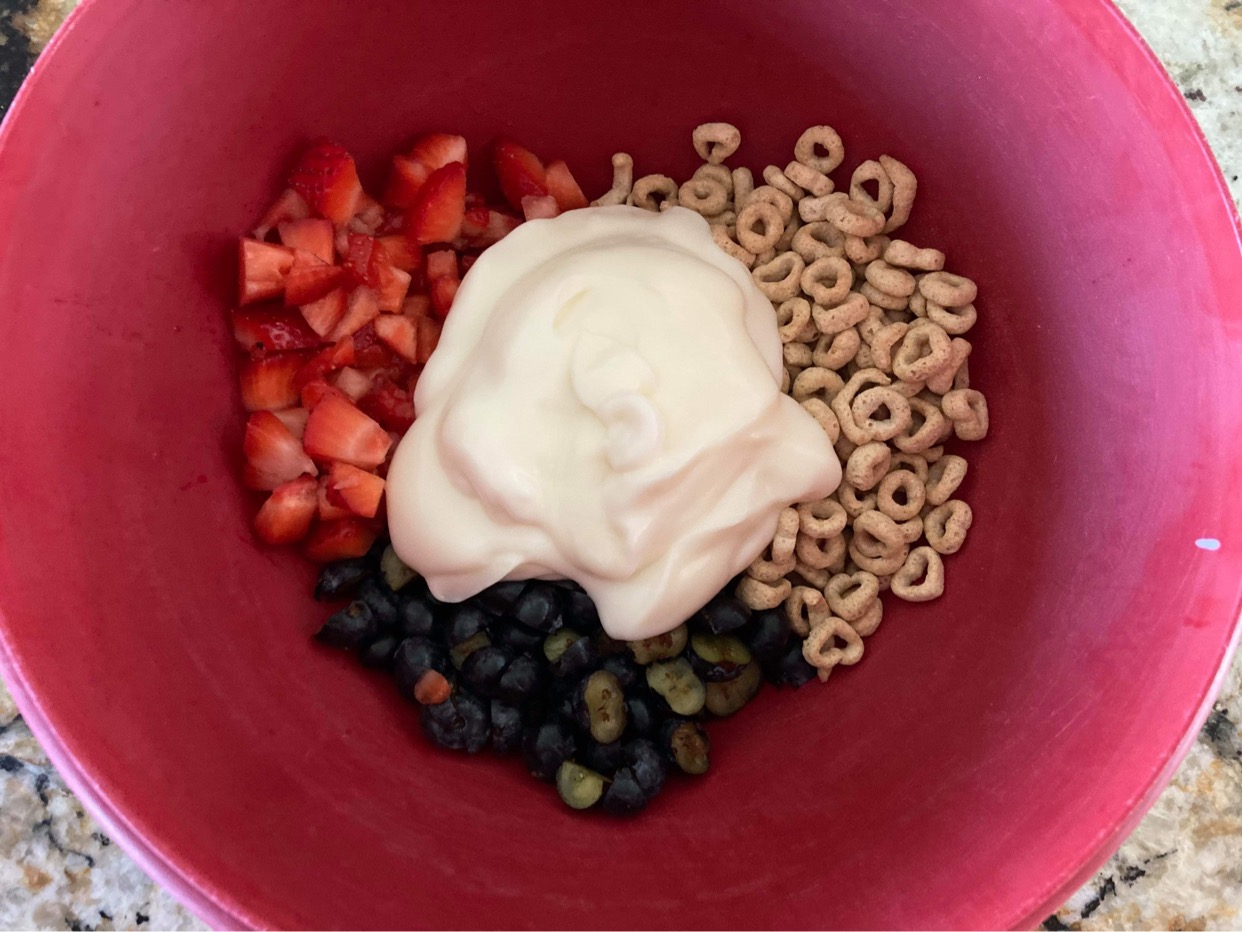 Take about …
1/2 of a cup of diced strawberries, half a cup of blueberries cut in half
1 cup of plain Cheerios
3/4 cup vanilla or plain yogurt.
Mix well, add more Cheerios or yogurt to bind if needed.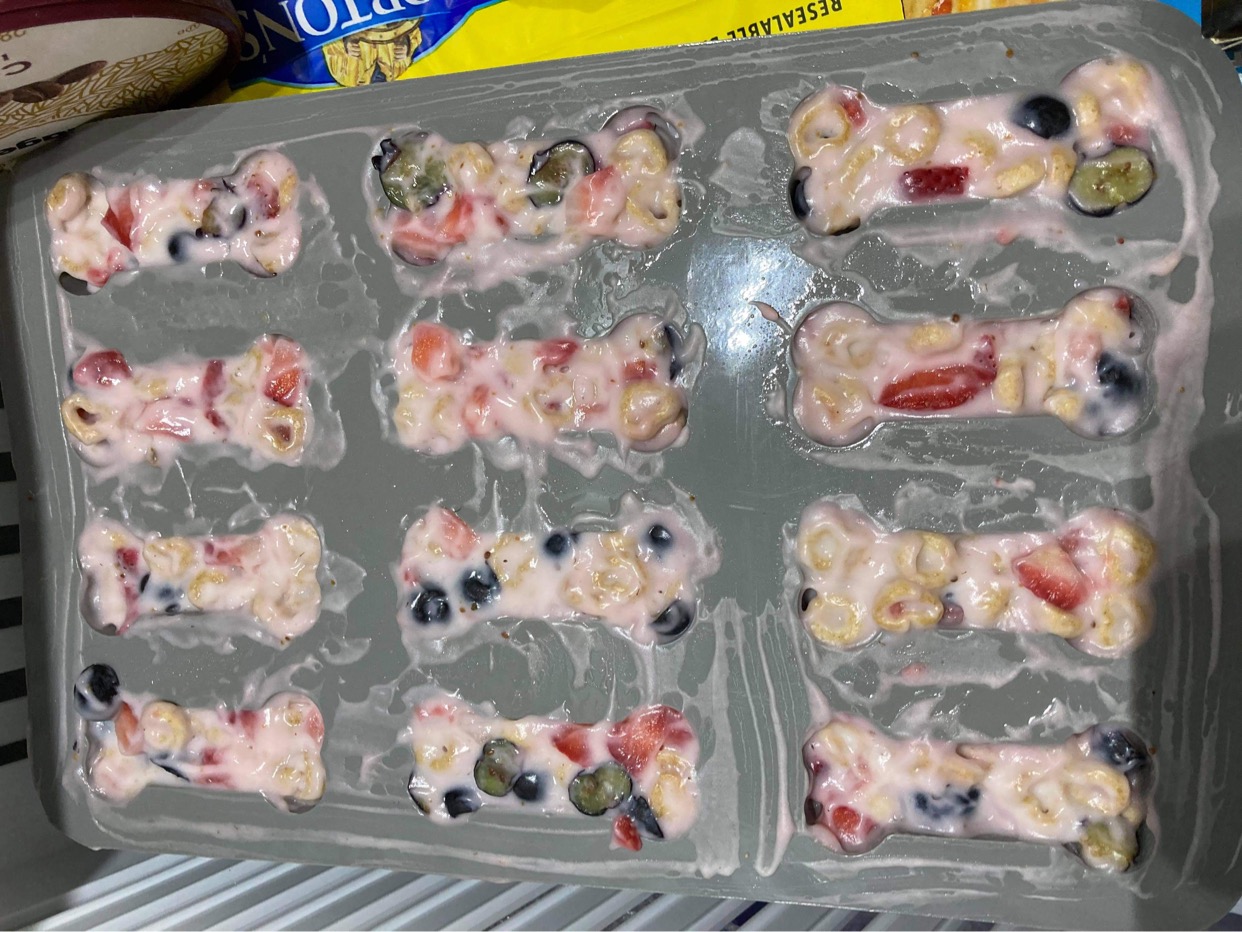 Drop by rounded teaspoonfuls onto waxed paper or press into your favorite mold.
Freeze until set about 1 to 2 hours.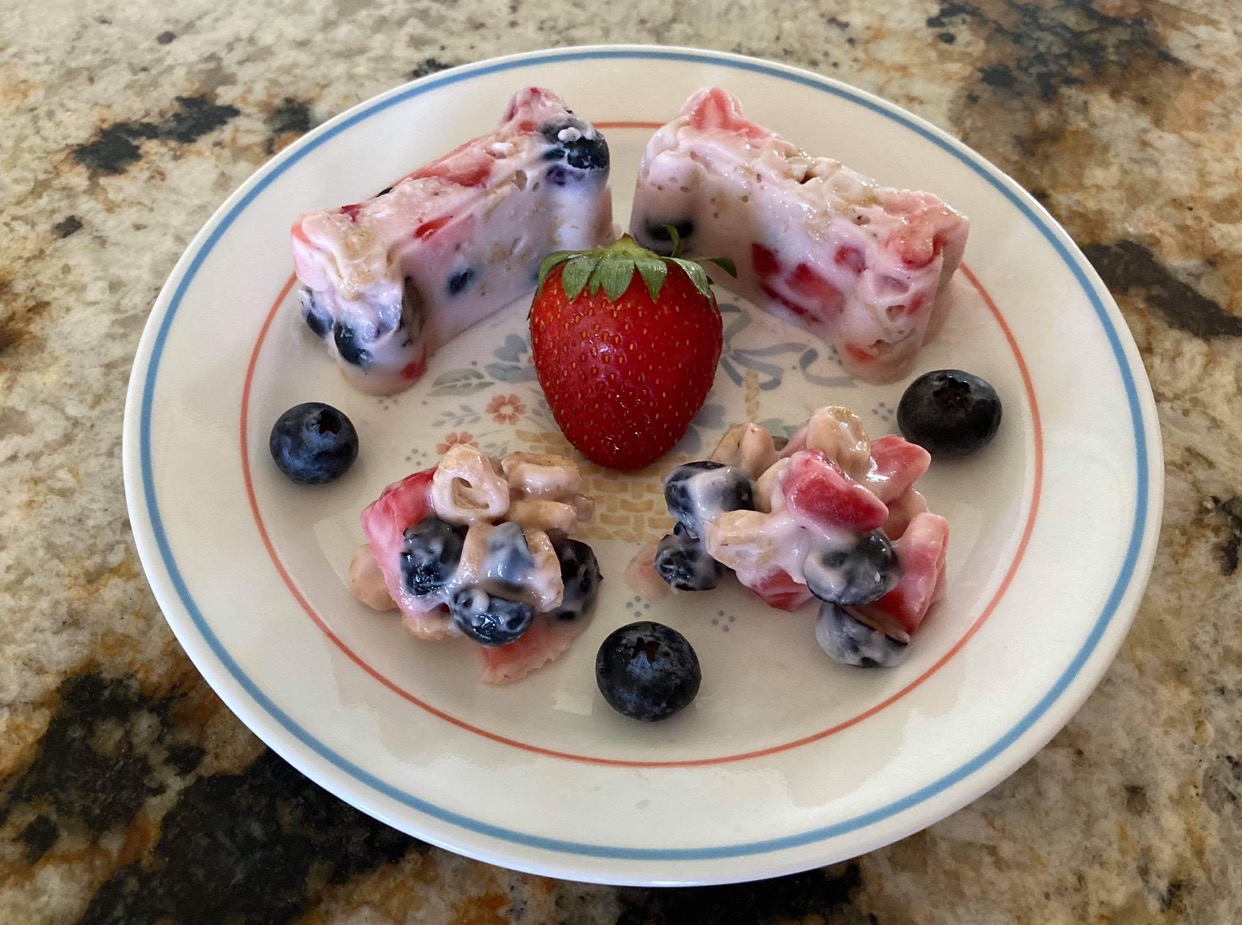 And enjoy!
Julie Sosnowksi Dejnowski is the mom to four pups, ShaggyDog, Jake, BG and Violet and one kitty, Crystal. She is also the General Manager of Bayside Pet Resort in Lakewood Ranch.