Today we are in the kitchen with Chef Julie for another Tasty Tuesday!
These easy to make mini-quiche's for dogs take just 5 ingredients, which are pretty close to pantry staples so you can whip them up on a moment's notice.
Here's the recipe:
Springy Bones
preheat oven to 375 degrees.
Prepare quiche mold or muffin tin by spraying generously with canola oil
6 large, cage free, certified humane eggs
1/4 cup of bone broth
1/2 cup of chopped no salt green beans,
2 tablespoons of crumbled bacon
1/2 cup of finely shredded cheddar cheese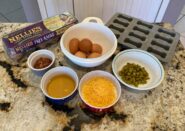 Mix all ingredients together well.
Spoon into prepared pan. If you have a bone mold pan, Great! If not you can spoon quick mixture to muffin tins.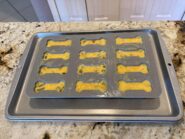 Bake at 375 for 12-15 minutes until set.
Cool in pan. Flip mold upside down and slide quiche out gently.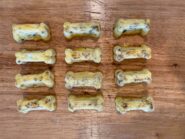 Cool and serve.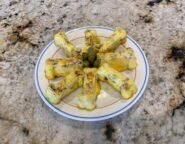 Thanks to Chef Julie for another fun and easy Tasty Tuesday!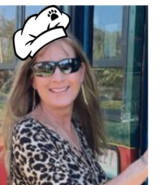 Julie Sosnowski Dejnowski is a dog mom who loves to cook! She also is the general manager for Bayside Pet Resort, Lakewood Ranch.