If you are running short on time but still want to make Valentine's Day special for your furry friend, Chef Julie has a quick and easy recipe for Strawberry Kisses. Just four ingredients!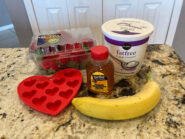 Here's what you need:
1 Banana
1 Pint Fresh Strawberries
1 Tablespoon of Honey
12 oz Plain Yogurt
Add all ingredients to blender and give it a whir. Pour into ice cube trays or molds and freeze for a couple of hours.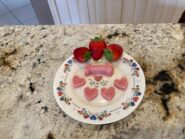 Enjoy!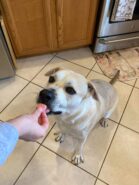 Many Thanks to Chef Julie for this easy and yummy recipe! Julie Dejnowski is the General Manager at Bayside Pet Resort, Lakewood Ranch.